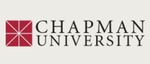 Title
Revolutionary Critical Pedagogy for a Socialist Society: A Manifesto
Description
"Those of us who have to sell our labor-power for a wage remain ensepulchured by the realities of the global meltdown and the militarization of the country. The poor are left to face the organized burden of being American in he paradise created by the rich and for the rich."
Publisher
Rowman & Littlefield
Disciplines
Bilingual, Multilingual, and Multicultural Education | Curriculum and Social Inquiry | Education | Educational Assessment, Evaluation, and Research
Recommended Citation
McLaren, P. (2013). Revolutionary critical pedagogy for a socialist society: A manifesto. In Reitz, C. (Ed.), Crisis of commonwealth: Marcuse, Marx, McLaren (pp. 257-262). Lanham, MD: Lexington Books.
Copyright
Rowman & Littlefield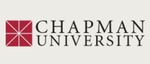 COinS