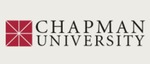 Title
Place, Profession and Program in the History of Special Education Curriculum
Description
"This chapter explores how three topical threads: place, professionalism, and program, have woven their way through the history of special education. The authors argue that these themes have played out over the last 200 years in the United States in a way that provides a helpful explanatory narrative for the evolution of policies and practices for children with disabilities. The authors' narrative looks at three key eras. First, they look at the influence of the French Enlightenment on American social activists in the middle of the 19th century. This was a time when the theme of place held sway as the dominant narrative thread. Next the authors move to the Progressive era and the dominance of the theme of a bureaucratic professionalism and rampant specialization of expertise. Finally, the authors look briefly at the period running roughly from 1975 to 2000, and review how the final thematic strand (program) of our triad gained prominence. The authors want to emphasize throughout their discussion of all three eras that their three themes--where children with disabilities should be taught, who should teach them, and what they should be taught--may be seen as interweaving threads in the history of special education."
Publisher
Lawrence Erlbaum Associates
Keywords
Curriculum, History, Professionalism, Program Development, Special Education
Disciplines
Disability and Equity in Education | Special Education and Teaching
Recommended Citation
Danforth, S., Taff, S, & Ferguson, P. M. (2005). Place, profession and program in the history of special education curriculum. In E. Brantlinger (Ed.), Who benefits from special education: Remediating (fixing) other people's children (pp 1-25). Mahwah, NJ: Lawrence Erlbaum Associates.
Copyright
Lawrence Erlbaum Associates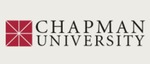 COinS