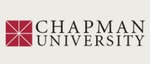 Title
Capitalists and Conquerors: A Critical Pedagogy Against Empire
Description
Capitalists and Conquerors is a series of path-breaking essays in the political sociology of education on topics hotly debated within the educational community. In this volume Peter McLaren addresses some of the most daunting political challenges of the current times, including the globalization of capitalism, the United States' drive towards world domination, strategies, tactics and models of resistance to neoliberalism and the ravages of empire-building, the role of the educator as a social agent and public citizen, the purposes and possibilities of public schooling, and the struggle for socialism. As a Marxist-humanist philosopher and social theorist, McLaren is able to offer new philosophical premises and socialist principles for building an alternative to capitalism.
Publisher
Rowman & Littlefield
Disciplines
Bilingual, Multilingual, and Multicultural Education | Curriculum and Social Inquiry | Education | Educational Assessment, Evaluation, and Research
Recommended Citation
McLaren, P. (2005). Capitalists and conquerors: A critical pedagogy against empire. Lanham, MD: Rowman & Littlefield Publishers.
Copyright
Rowman & Littlefield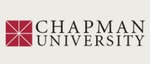 COinS