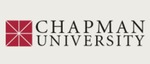 Title
Che Guevara, Paulo Freire, and the Pedagogy of Revolution
Description
Forcefully argued and eloquently written, Che Guevara, Paulo Freire, and the Pedagogy of Revolution is a clarion call for building a new social order premised on the ideas and philosophy of two of the most important revolutionary figures of this century. It is an indispensable reference point for building transnational alliances between the North American and Latin America.
Publisher
Rowman & Littlefield
Disciplines
Bilingual, Multilingual, and Multicultural Education | Curriculum and Social Inquiry | Education | Educational Assessment, Evaluation, and Research
Recommended Citation
McLaren, P. (2000). Che Guevara, Paulo Freire, and the pedagogy of revolution. Lanham, MD: Rowman & Littlefield Publishers.
Copyright
Rowman & Littlefield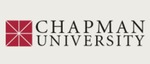 COinS