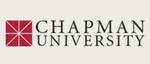 Title
Ethnography
Description
"At one time ethnography referred to the field methods of anthropologists in studying "exotic" cultures. It is now used by sociologists, educational researchers, cultural anthropologists, and other social science researchers to study any bounded group of people in virtually any context, urban or rural, global or local."
Publisher
Routledge/Falmer Press
Disciplines
Bilingual, Multilingual, and Multicultural Education | Curriculum and Social Inquiry | Education | Educational Assessment, Evaluation, and Research
Recommended Citation
McLaren, P., & Datnow, A. Ethnography. In D. Levinson, A. Sadnovik, & P. Cookson, Jr. (Eds.), Education and sociology: An encyclopedia (pp. 255-260). New York and London: Routledge/Falmer.
Copyright
Routledge/Falmer Press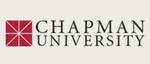 COinS