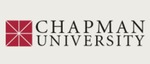 Title
Critical Pedagogy: A Look at the Major Concepts
Description
"In practice, critical pedagogy is as diverse as its many adherents, yet common themes and constructs run through many of their writings. I have talked about general characteristics in the previous pare. In the part that follows, I will outline in more detail the major categories within chis tradition. A category is simply a concept, question, issue, hypothesis, or idea chat is central to critical theory. These categories are intended to provide a theoretical framework within which you may reread my journal entries and perhaps better understand the theories generated by critical educational research. The categories are useful for the purposes of clarification and illustration, although some critical theorists will undoubtedly argue chat additional concepts should have been included, or that some concepts have not been given the emphasis they deserve."
Publisher
Routledge/Falmer Press
Disciplines
Bilingual, Multilingual, and Multicultural Education | Curriculum and Social Inquiry | Education | Educational Assessment, Evaluation, and Research
Recommended Citation
McLaren, P. (2002). Critical pedagogy: A look at the major concepts. In Antonia Darder et al. (Eds.), The critical pedagogy reader (pp. 69-96). New York and London: Routlege/Falmer.
Copyright
Routledge/Falmer Press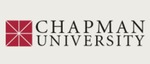 COinS