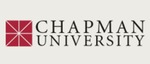 Title
Foreword to Contesting Neoliberal Education: Public Resistance and Collective Advance
Description
"Thanks to the efforts of Dave Hill, Britain's relentless, white-knuckled scourge and leading teacher educator, Marxist educational critique is racking up some considerable achievements in the United Kingdom. Along with comrades Mike Cole, Paula Allman and Glenn Rikowksi, Hill has, with impressive frequency, been pounding away at capital's viscera for decades, specializing in freeing teacher education from the thrall of the forces of marketization and privatization. In the landmark volume, Contesting Neoliberal Education: Public Resistance aud Collective Advance, Hill has brought together radical/left academics and trade union/labor organization activists in a text that is as uncompromising as it is protagonist. Hill is not content to be merely an editor or a contributor to leftist journals, or the author of leftist tomes; he is a Marxist scholar/activist with unflinching intent. That intent is directed not only at promoting resistance to the globalization of capitalism in general and neoliberalism as policy and practice in particular, but at charting out the promises and possibilities for a postcapitalist society."
Disciplines
Bilingual, Multilingual, and Multicultural Education | Curriculum and Social Inquiry | Education | Educational Assessment, Evaluation, and Research
Recommended Citation
McLaren, P. (2009). Foreword. In D. Hill (Ed.), Contesting neoliberal education: Public resistance and collective advance (pp. ix-xvi). London and New York: Routlege.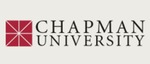 COinS