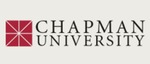 Title
The Reign of Capital: A Pedagogy and Praxis of Class Struggle
Description
"Even among the educational left-- comprised of self-described "progressive" critical pedagogues and radical democrats—Marxism and the concept of class have been deemed defunct and class struggle is viewed as anathema to serious political progress. Apparently, one can fulminate against neoliberalism as a form of cultural pedagogy while largely flouting the fact that "neoliberalism is in the first [emphasis ours] instance a theory of political economic practices" (Harvey, 2005, p. 2) designed to benefit the global capitalist elite on the backs of laboring classes. One can also, presumably, ignore that neoliberalism is a class practice and that "neoliberal ideology was the dominant classes' response to the considerable gains achieved by the working and peasant classes between the end of the Second World War and the mid-1970s" (Navarro, 2006, p. 24)."
Disciplines
Bilingual, Multilingual, and Multicultural Education | Curriculum and Social Inquiry | Education | Educational Assessment, Evaluation, and Research
Recommended Citation
Scatamburlo-D'Annibale, V., & McLaren, P. (2009). The reign of capital: A pedagogy and praxis of class struggle. In M. Apple, W. Au, & L. A. Gandin (Eds.), The Routledge international handbook of critical education pp. 96-109. New York and London: Routledge.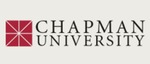 COinS