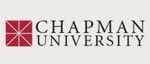 Title
Human Rights, States' Rights, and Linguistic Apartheid
Description
"We live in an era of neoliberal capitalism or unregulated, casino-style, speculative capitalism that creates laissez-faire economic conditions by means of unfettering the economy or freeing it up by removing barriers and restrictions to what entrepreneurs and corporate or business actors can accomplish in order to maximize profits. We hear this echoed in terms such as broadening the tax base by reforming the tax law, limiting protectionism, removing fixed exchange rates, privatizing state-run businesses, and deregulating the economy. But a more comprehensive definition of neoliberalism wou1d include the idea that neoliberalism is a total, universal form of social organization bolstered by a total life philosophy based on the ideal of competition and the marketization of everyday life. The result-for-profit charter schools, voucher programs, No Child Left Behind, and Race to the Top have created a nonmarket underclass who dwell in a bottom-tiered netherworld of super-exploited labor that serves those of more fundamental worth to the social order: the more "successful" transnational capitalist class."
Disciplines
Bilingual, Multilingual, and Multicultural Education | Curriculum and Social Inquiry | Education | Educational Assessment, Evaluation, and Research
Recommended Citation
Rodriguez, A. & McLaren, P. (2014). Human rights, states' rights, and linguistic apartheid. In P. Orelus (Ed)., Affirming language diversity in schools and society: Beyond linguistic apartheid (77-93). London and New York: Routledge.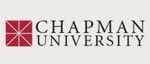 COinS