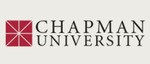 Title
Moral Panic, Schooling, and Gay Identity: Critical Pedagogy and the Politics of Resistance
Description
"This decidedly postmodern combination of extreme wakefulness and forgetfulness has helped to create the contemporary moral panic surrounding sexuality. We rely as a society on perceptions that have been filtered through constellations of historical commentaries rooted in xenophobia, homophobia, racism, sexism, the commodification of everyday life, and the reproduction of race, class, and gender relations. Schools both mirror and motivate such perceptions, reproducing a culture of fear that contributes to a wider justification for vigilance surrounding sexual practices through polar definitions of youth as morally upright/sexually deviant, and approvingly decent/unrepentantly corrupt. This Manichaean perspective on youth further supports a paternalistic and authoritarian politics and policing of the unconscious by limiting access to more progressive and liberatory vocabularies and practices of knowing."
Disciplines
Bilingual, Multilingual, and Multicultural Education | Curriculum and Social Inquiry | Education | Educational Assessment, Evaluation, and Research
Recommended Citation
McLaren, P. (1995). Moral panic, schooling, and gay identity: Critical pedagogy and the politics of resistance. In Gerald Unks (Ed.), The Gay Teen: Educational Practice and Theory for Lesbian, Gay, and Bisexual Adolescents (pp 105-123). New York: Routledge, 1995.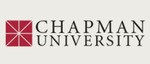 COinS