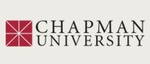 Title
Marked for Labor: Latina Bodies and Transnational Capital – A Critical Pedagogy Approach
Description
"Latinas constitute a double minority in our society-women in a man's world and persons of color in a White world… Globally, Latinas are structurally positioned "within social, cultural, and economic relations of exploitation and domination from which escape seems impossible (Bauer & Ramirez, 2010). We highlight the word 'seems' here to underscore the fact that incontrovertible 'laws' of exploitation exist only insofar as human beings fail to intervene in order to alter them and thus turn these structures of oppression into a protagonistic history of resistance. Failing such intervention, Latinas will continue to live in a world that knows no single axis of exploitation, but rather, is populated by interlocking oppressions that exploit their bodies, attack their dignity, and treat them as less than human."
Disciplines
Bilingual, Multilingual, and Multicultural Education | Curriculum and Social Inquiry | Education | Educational Assessment, Evaluation, and Research
Recommended Citation
Monzó, L. D., & McLaren, P. (2015). Marked for labor: Latina bodies and transnational capital – A critical pedagogy approach. In C. R. Monroe, (Ed.), Race and colorism in education. New York: Routledge.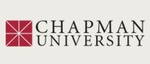 COinS