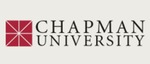 Title
Critical Pedagogy and Class Struggle in the Age of Neoliberal Terror
Description
"This is a pivotal moment for humanity, when the meanings, values and norms of everyday life are arching towards oblivion; when human beings are being distributed unevenly across the planet as little more than property relations; when a culture of slave labour is increasingly defining the workaday world; when capital's structurally instantiated ability to supervise our labour. control our investments and purchase our labour power has reached new levels of opprobrium; when those who are habitually relegated to subordinate positions within capital's structured hierarchies live in constant fear of joblessness and hunger; and when the masses of humanity are in peril of being crushed by the jackboots of the capitalist beast."
Disciplines
Bilingual, Multilingual, and Multicultural Education | Curriculum and Social Inquiry | Education | Educational Assessment, Evaluation, and Research
Recommended Citation
McLaren, P. (2016). Critical pedagogy and class struggle in the age of neoliberal terror. In Kumar R. (Ed.). Neoliberalism, critical pedagogy and education (pp. 19-67). London: Routledge.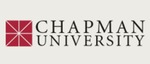 COinS