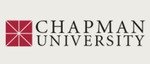 Title
Decentering Pedagogy: Critical Literacy, Resistance, and the Politics of Memory
Description
"This chapter examines the relationship among language, experience, memory, and the development of historical agency. It does so in the context of exploring recent work in the areas of critical literacy and critical pedagogy and rethinking the project of literacy in Western educational contexts. Our discussion takes its bearings from the work of Brazilian educator Paulo Freire, described in a recent interview with Carlos Alberto Torres ( 1990: 12) as ' the prime "animateur" for pedagogical innovation and change in the second half of this century.' In part, this chapter stands as a poststructuralist and postcolonialist rereading of Freire that, while to a certain extent ' reinventing' Freire's work in light of perspectives selectively culled from contemporary strands of critical social theory, attempts to remain faithful to the main contours of the Freirean problematic. More specifically, we shall draw upon some recent feminist and poststructuralist discussions of the relationship among language, experience, and memory to highlight the respects in which the Freirean perspective on literacy can be deepened. In Chapter 3 we examined Freire's work in the context of recent criticisms it has provoked in Brazil. In doing so, we hoped to bring to light some new perspectives for engaging Freire's work as a resource with which educators might enhance their general theoretical store in a way that enables them to situate their pedagogy as a fit converse between critical thought and emancipatory practice."
Disciplines
Bilingual, Multilingual, and Multicultural Education | Curriculum and Social Inquiry | Education | Educational Assessment, Evaluation, and Research
Recommended Citation
McLaren, P., & Tadeu da Silva, T. (1993). Decentering pedagogy: Critical literacy, resistance, and the politics of memory. In Peter McLaren & P. Leonard (Eds.), Paulo Freire: A critical encounter (pp. 47-89). London: Routledge.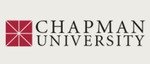 COinS