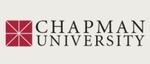 Title
Introduction to Politics of Liberation: Paths from Freire
Description
ln recent times the theme of oppression and liberation has been associated closely with the theory and practice of Paulo Freire. Ever since Freire's work first 'broke' in English with the publication of Pedagogy of the Oppressed readers and commentators, theorists and pedagogues, reflectors and activists, have pondered how far a pedagogy forged in the Latin Third World applies to the everyday routines, relations, and institutions of the First. Despite the 'developed' Western European roots or Latin American colonization, which, notwithstanding five hundred years of subsequent local history, have left an indelible imprint on the face of life in the Latin subcontinent, surely the profound differences between nations and realities of the metropolitan centre and those of the periphery militate against any easy or direct appropriation of Freirean pedagogy across these worlds.
This remains a legitimate question, and in this volume Carlos Alberto Torres elicits Freire's up-to-the-moment response.
Disciplines
Bilingual, Multilingual, and Multicultural Education | Curriculum and Social Inquiry | Education | Educational Assessment, Evaluation, and Research
Recommended Citation
McLaren, P., & Lankshear, C. (1993). Introduction. In P. McLaren & C. Lankshear (Eds.), Politics of liberation: Paths from Freire (pp. 1-11). London and New York: Routledge.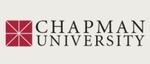 COinS