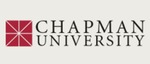 Title
Who Will Educate the Educators? Critical Pedagogy in the Age of Globalization
Description
"The globalization of capital and its profane partnership with neoliberal politics pose unique and urgent challenges to today's progressive educators. The central questions that were raised by George Counts in the 1930s and by Henry Giroux in the 1980s need to be raised again: Dare schools build a new social order? What purpose do schools serve and in whose interest? … The time could not be more ripe for exploring how the business of schooling is linked to the 'businessification' and the environmental destruction of the wider society, for unraveling how the idea of citizenship has been sutured to a fascist aesthetics, and for demanding how education can be transformed in the interests of social justice."
Publisher
Paradigm Publishers
Disciplines
Bilingual, Multilingual, and Multicultural Education | Curriculum and Social Inquiry | Education | Educational Assessment, Evaluation, and Research
Recommended Citation
McLaren, P., & Farahmandpur, R. (2006). Who will educate the educators? Critical pedagogy in the age of globalization. In A. Dirlik (Ed.), Pedagogies of the global: Knowledge in the human interest (pp. 19-58). Boulder, CO: Paradigm Publishers.
Copyright
Paradigm Publishers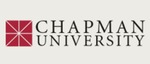 COinS