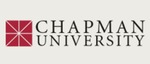 Title
Critical Pedagogy and Predatory Culture
Description
This chapter deals with youth, schooling, taboos, apathy, postmodernism, and what pedagogy can do in this predatory age. Some of the key elements of predatory culture are pursuit of naked power, crisis mentality, stalkers and victims, social divisiveness, and dominance of capital and its concerns over democracy. Media culture pictures a mean and scary world, thanks to fearmongering in our media presentations. Any new world order must first involve parents and educators in creating a new moral order in school and at home. A new critical pedagogy is needed to counterbalance the New Right as well as to create schools, schooling, and school systems which can respond adequately to postmodern challenges, including overcoming youth's apathy.
Disciplines
Bilingual, Multilingual, and Multicultural Education | Curriculum and Social Inquiry | Education | Educational Assessment, Evaluation, and Research
Recommended Citation
McLaren, P. (1997). Critical pedagogy and predatory culture. In R. Farnen, H. Sunker, D. Timmermann & I. U. Kolbe (Eds.), Politics, sociology, and economics of education: Interdisciplinary philosophical and comparative perspectives (pp.183-196.) London: MacMillan Press.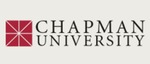 COinS