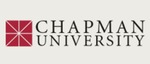 Title
The Imperative for Servant-Leadership: Reflections on the (Enduring) Dysfunctions of Corporate Masculinity
Description
As the chapters in this volume underscore, despite significant strides towards gender equality in the workplace over the past 30-40 years, significant barriers remain. It is undeniable that women have made significant inroads in the public sphere of work. Where other contributions address the implications of the gendered nature of organizational culture (and family life) for women's advancement, I will focus here on the ways in which the gendered biases of our work and family spheres not only pose formidable barriers to women, but-paradoxically-also limit the life opportunities and leadership potential of men and seriously compromise both ethical decision-making in organizations and organizational performance. At the heart of this chapter is the question, 'Why should men work to transform and subvert a system that ostensibly privileges them?' We shall examine some of the fundamental assumptions of human behavior in organizations and explore how conventional forms of organizing (hierarchy, bureaucracy) and managing are not only masculine-gendered, but in fact undermine leadership and organizational effectiveness.
Publisher
Edward Elgar Publishing
Keywords
Decision Making, Human Sex Differences, Masculinity, Supervisor Employee Interaction, Working Conditions, Leadership, Organizational Effectiveness
Disciplines
Business Administration, Management, and Operations | Gender and Sexuality | Other Business
Recommended Citation
Maier, M. (2014). The imperative for servant-leadership: reflections on the (enduring) dysfunctions of corporate masculinity. In Ronald J. Burke and Debra A. Major (Eds.), Gender in organizations: Are men allies or adversaries to women's career advancement? (pp. 93-117). Cheltenham, UK: Edward Elgar Publishing.
Copyright
Edward Elgar Publishing Ltd.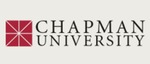 COinS