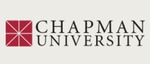 Title
Foreword to Moving Higher Education Forward
Description
"It is in the context of the above efforts at transforming the university in the service of helping others discover a meaningful life and liberating the university from its current activity in the reproduction of civic cowardice and technocratic rationality that the work of Tanya Loughead becomes so important. In this brilliant book, Critical University, Loughead immediately recognizes that in the face of today's austerity capitalism, specific forms of liberatory political subjectivity need to be developed by and among students and educators in university settings."
Publisher
Lexington Books
Disciplines
Bilingual, Multilingual, and Multicultural Education | Curriculum and Social Inquiry | Education | Educational Assessment, Evaluation, and Research
Recommended Citation
McLaren, P. (2015). Foreword. In T. Loughead (Ed.), Critical university: Moving higher education forward (pp. vii-xiii). Lanham, MD: Lexington Books.
Copyright
Lexington Books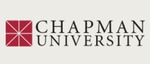 COinS