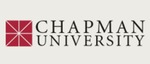 Title
Foreword to Performance Theories in Education: Power, Pedagogy and the Politics of Identity
Description
"I am very pleased to have been invited to write the Foreword for Performance Theories in Education, an important and innovative volume that creatively advances the language and discourse of educational theory and opens a number of causeways for progressive educational analysis. I am equally pleased to see my work engaged by various contributors, although, to be honest, my work has shifted discernibly over the last decade from a left postmodernism to a Marxist humanism. Marxism for some might seem an outdated theory as there has been no end over the last half century to scholarly commentators bidding farewell to Marx. But if Marx were really so dated, why has the need persisted to repeat obsessively those farewells?"
Publisher
Lawrence Erlbaum Associates
Disciplines
Bilingual, Multilingual, and Multicultural Education | Curriculum and Social Inquiry | Education | Educational Assessment, Evaluation, and Research
Recommended Citation
McLaren, P. (2004). Foreword. In B. K. Alexander, G. Anderson, & B. Gallegos (Eds.), Performance theories in education: Power, pedagogy and the politics of identity (pp. xv-xix). Mahwah, NJ: Lawrence Erlbaum Associated, Inc.
Copyright
Lawrence Erlbaum Associates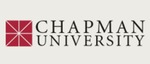 COinS