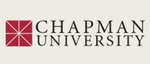 Title
Preface to Pedagogy and the Politics of the Body: A Critical Praxis
Description
"The field of education needs impertinent and irreverent scholars like Sherry Shapiro. Her act of scholarship is both a reflective practice of resistance and a tactical engagement in transformation."
Publisher
Garland Publishing
Disciplines
Bilingual, Multilingual, and Multicultural Education | Curriculum and Social Inquiry | Education | Educational Assessment, Evaluation, and Research
Recommended Citation
McLaren, P. (1998). Preface. In Sherry Shapiro, Pedagogy and the politics of the body: A critical praxis (pp. ix-xvii). New York: Garland.
Copyright
Garland Publishing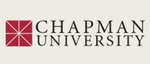 COinS