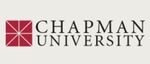 Title
The Politics of Multicultural Research
Description
"As educational researchers we can no longer count on the future and past to provide us with the necessary perspective to help guide our activity as social agents. We are even made to wonder whether history has ever taken place - anywhere. We are continually being displaced from our historical location and relocated into a subjectivized world without history or possible landscapes - we are, in other words, being reinvented by the retroaction of history for a world of instantaneity, of interminable repetition."
Disciplines
Bilingual, Multilingual, and Multicultural Education | Curriculum and Social Inquiry | Education | Educational Assessment, Evaluation, and Research
Recommended Citation
McLaren, P. (1999). The politics of multicultural research. In Carl Grant (Ed.), Multicultural research: A reflective engagement with race, class, gender and, sexual orientation (pp. 168 – 199). London: Falmer Press.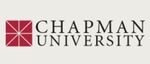 COinS