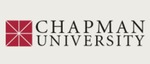 Title
A Critical Perspective on Culture in the Second Language Classroom
Description
"This paper challenges the neoconservative agenda by rethinking culture from a postmodernist perspective. Implications for the second language curriculum and classroom are explored in the context of each selected aspect of a postmodernist and post-colonialist definition of culture."
Publisher
Center for Advanced Research on Language Acquisition Working Paper Series
Disciplines
Bilingual, Multilingual, and Multicultural Education | Curriculum and Social Inquiry | Education | Educational Assessment, Evaluation, and Research
Recommended Citation
Crawford, L., & McLaren, P. (2003). A critical perspective on culture in the second language classroom. In D. L. Lange & R. M. Paige (Eds.), Culture as the Core: Interdisciplinary Perspectives on Culture, Teaching, and Learning in the Second Language Curriculum (pp. 127-157). Greenwich, CT: Information Age Publishing.
Copyright
Center for Advanced Research on Language Acquisition Working Paper Series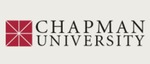 COinS