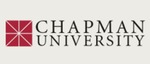 Title
Life in Schools. An Introduction to Critical Pedagogy in the Foundations of Education
Description
This new edition brings McLaren's popular, classic textbook into a new era of Common Core Standards and online education. The book is renowned for its clear, provocative classroom narratives and its coverage of political, economic, and social factors that are undervalued in other educational textbooks. An international committee of experts ranked Life in Schools among the top twelve education books in the world.
Disciplines
Curriculum and Instruction | Curriculum and Social Inquiry | Education
Recommended Citation
McLaren, P. (2014). Life in schools. An introduction to critical pedagogy in the foundations of education (6th ed.). Herndon, VA: Paradigm Publishers.
Copyright
Routledge/Taylor & Francis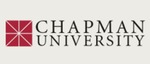 COinS