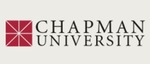 Title
Foreword: Unleashed -- Whiteness as predatory culture
Description
"Rhetorics of Whiteness is an extraordinary collection of essays revealing how whiteness is invisibly entrenched across all our institutions, from film and social media to schooling, the law, and politics. It is also a much-needed theoretical and practical contribution to our understanding of one of the most insidious problems in history."
Publication Date
12-21-2016
Publisher
Southern Illinois University Press
Disciplines
American Politics | Education | Race and Ethnicity | Race, Ethnicity and Post-Colonial Studies | Rhetoric and Composition | Social Media
Recommended Citation
Monzó, L. D., & McLaren, P. (2017). Foreword: Unleashed -- Whiteness as predatory culture. In T. M. Kennedy, J. I. Middleton, & K. Ratcliffe (Eds.), Rhetorics of whiteness: Postracial Hauntings in popular culture, social media, and education (pp. xiii-xvii). Carbondale, IL: Southern Illinois University Press.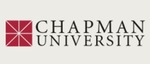 COinS