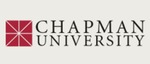 Title
Critical Pedagogy and Qualitative Research: Advancing the Bricolage
Description
"The question of what constitutes critical theory, critical pedagogy, and critical research is one that today has become more difficult than ever to answer... we will now attempt to provide one idiosyncratic 'take' on the nature of critical theory and critical research as we approach the third decade of the 21st century... We tender a description of an ever-evolving criticality that engages the current crisis of humanity, all life forms, and the Earth that sustains us -- a criticality that through its various theories and research approaches maintains its focus on a critique for social justice."
Keywords
critical theory, critical pedagogy
Disciplines
Curriculum and Social Inquiry | Educational Assessment, Evaluation, and Research | Educational Sociology | Other Philosophy
Recommended Citation
Kincheloe, J. L., McLaren, P., Steinberg, S. R., & Monzó, L. (2017). Critical pedagogy and qualitative research: Advancing the bricolage. In N. K. Denzin & Y. S. Lincoln (Eds.), The SAGE Handbook of Qualitative Research (5th ed.) (pp. 235-260). Thousand Oaks, CA: Sage.
Copyright
Sage Publications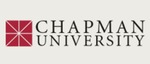 COinS