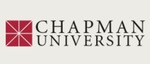 Title
Is Resistance Empowerment?
Description
"Current writing in literacy, as well as educational texts in general, suggests that empowerment is a desired state for learners and their teachers. While the construct of empowerment has been treated to several passes of analysis (Clarke, 1990; Ellsworth, 1989; Lewis & Simon, 1986), we have yet to understand how teachers' authority and the rules that are implicit in their classrooms interact with agendas of empowerment that are based on critical approaches to literacy. Giroux (1987) has described Graves' approach to literacy as a critical pedagogy. Yet, its application by adult teachers in their own learning contexts is less well articulated. The following is a case study of implementing a critical literacy perspective (in both course content and course processes) in a masters' level course."
Publisher
American Reading Forum
Disciplines
Curriculum and Social Inquiry | Educational Assessment, Evaluation, and Research | Language and Literacy Education | Other Education
Recommended Citation
King, J., Danforth, S., Perez, S., & Stahl, N. (1994). Is resistance empowerment? In Hayes, B. & Camperell, K. (eds). Reading: Putting the pieces together, Yearbook of the American Reading Forum. Logan, UT: American Reading Forum.
Copyright
American Reading Forum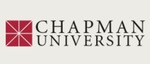 COinS