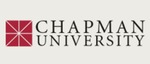 Title
Romantic Agrarianism and Movement Education in the United States: Examining the Discursive Politics of Learning Disability Science
Description
"This article will explore the deficit-based characterizations of lower social class families, children, and neighborhoods in the history of the scientific discourse that built the learning disability construct, illuminating an often overlooked discursive connection between lower class status and learning disability."
Publisher
John Wiley and Sons
Disciplines
Bilingual, Multilingual, and Multicultural Education | Demography, Population, and Ecology | Disability and Equity in Education | Educational Sociology | Inequality and Stratification | Other Education | Social and Philosophical Foundations of Education
Recommended Citation
Danforth, S. (2012) Romantic agrarianism and movement education in the United States: Examining the discursive politics of learning disability science. In Cole, D. R. & Graham, L. (Eds.), Power in/of language (pp. 85-100). Malden, MA: John Wiley and Sons.
Copyright
John Wiley and Sons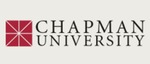 COinS