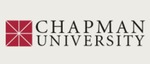 Title
Foreword to Unhooking from Whiteness: Resisting the Esprit de Corps
Description
Whiteness promotes a form of hegemonic thinking, which influences not only thought processes but also behavior within the academy. Working to dismantle the racism and whiteness that continue to keep oppressed people powerless and immobilized in academe requires sharing power, opportunity, and access. Removing barriers to the knowledge created in higher education is an essential part of this process. The process of unhooking oneself from institutionalized whiteness certainly requires fighting hegemonic modes of thought and patriarchal views that persistently keep marginalized groups of academics in their station (or at their institution). In the explosive Unhooking from Whiteness: Resisting the Esprit de Corps, editors Hartlep and Hayes continue the conversation they began in 2013; they and the chapter contributors are brave enough to tell a contemporary reality few are brave enough to discuss.
Publisher
Sense Publishers
City
Rotterdam, The Netherlands
Disciplines
Bilingual, Multilingual, and Multicultural Education | Curriculum and Social Inquiry | Educational Leadership | Educational Sociology | Higher Education | Race and Ethnicity
Recommended Citation
SooHoo, S. (2016). Foreword. In N. D. Hartlep & C. Hayes (Eds.), Unhooking from whiteness: Resisting the esprit de corps (pp. ix-xii). Rotterdam, The Netherlands: Sense Publishers.
Copyright
Sense Publishers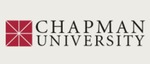 COinS