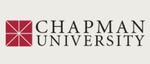 Title
Negotiating Identities, Locations, and Creating Spaces of Hope for Advancing Students of Color in University Settings
Description
In this chapter a conceptual expansion of the thesis that identity is central to leadership praxis, a fundamental tenet of the emerging Applied Critical Leadership (ACL) framework, is developed by analyzing the notion of "epistemic privilege" in Standpoint Theory. Emphasizing the iterative relation of cultural identity and leadership practice, the chapter builds from the voices of a Latina student leader and Latina project director as they reflect and make sense of their advocacy for students of color at a Hispanic-Serving Institution (HSI). Most important, the chapter illustrates how the marginal identities of strategically positioned women of color in leadership positions enable them to navigate and transform institutions of higher learning.
Keywords
Latina, standpoint theory, higher education, identity, marginality
Disciplines
Bilingual, Multilingual, and Multicultural Education | Higher Education | Latina/o Studies | Race and Ethnicity
Recommended Citation
Zavala, M. & Tran, N.A. (2016). Negotiating identities, locations, and creating spaces of hope for advancing students of color in university settings. In L. Santamaría & A. Santamaría (Eds.), Culturally responsive leadership in higher education: Promoting equity, access, and improvement (pp. 93-105). New York: Routledge.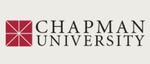 COinS