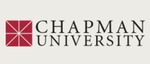 Title
From Voicing to Naming to Re-humanization
Description
"I believe a pedagogy informed by a decolonizing framework is meaningless without making colonized peoples' survival and recovery central to it; this requires a critical re-framing of their lives and an understanding how to transform the neo-colonial situation that limits their development. In sum, a critical study of any subject matter must ultimately address the very social issues that impact the peoples' lives, with the goal to reclaim their cultural histories and thereby lead to community self-determination."
Disciplines
Bilingual, Multilingual, and Multicultural Education | Chicana/o Studies | Higher Education | Latina/o Studies
Recommended Citation
Zavala, M. (2015). From voicing to naming to re-humanization. In S. Totten (Ed.), The importance of teaching social issues: Our pedagogic creed (pp. 155-165). New York: Routledge.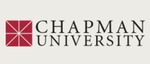 COinS