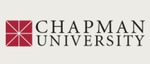 Title
Learning to Unpack Standards-Based Mathematics Teaching Through Video-Based Group Conversations
Description
Research that focuses on understanding pre-service teachers' learning processes as they engage in video-based activities is still limited. This study investigates pre-service teachers' group conversations around videos of mathematics teaching. Conversations of two groups attending a ten-week video-based course introducing standards-based instruction were videotaped, transcribed, and analyzed. Pre-service teachers' discussions included elements of an analysis framework used to guide their viewing: mathematics content, analysis of teaching and student thinking and learning, and suggestions for instructional improvement. Analyses became more elaborated over the duration of the course. In addition, pre-service teachers discussed service-based mathematics teaching by increasingly valorizing its characteristics. Findings highlighted important dimensions for working with video in teacher collaborative settings: the purpose, viewing lens, group dynamics, and facilitator role.
Keywords
mathematics teaching, pre-service teachers, video-based, standards-based instruction
Disciplines
Curriculum and Instruction | Educational Assessment, Evaluation, and Research | Educational Methods | Instructional Media Design | Other Education | Science and Mathematics Education | Teacher Education and Professional Development
Recommended Citation
Santagata, R. Jovel, J., & Yeh, C. (2016). Learning to unpack standards-based mathematics teaching through video-based group conversations. In P.G.Rossi & L.Fedeli (Eds.). Integrating Video into Pre-service and In-service Teacher Training (pp. 115-127). Advances in Higher Education and Professional Development Book Series. Hershey, PA: IGI Global.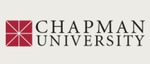 COinS