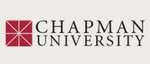 Title
Afterword to Latino Civil Rights in Education: La Lucha Sigue
Description
An afterword to Latino Civil Rights in Education: La Lucha Sigue, which documents the experiences of historical and contemporary advocates in the movement for civil rights in education of Latinos in the United States. These critical narratives and counternarratives discuss identity, inequality, desegregation, policy, public school, bilingual education, higher education, family engagement, and more, comprising an ongoing effort to improve the conditions of schooling for Latino children.
Publisher
Paradigm Publishers
Keywords
civil rights, latino students, education, bilingual education, higher education
Disciplines
Bilingual, Multilingual, and Multicultural Education | Curriculum and Social Inquiry | Disability and Equity in Education | Higher Education | Other Education | Social and Philosophical Foundations of Education
Recommended Citation
McLaren, P. & SooHoo, S. (2015). Afterword. In Colon-Muniz, A., & Lavandez, M., (eds), Latino civil rights in education: La lucha sigue. New York: Paradigm Publishers.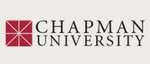 COinS