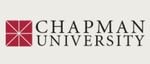 Title
Learning to Do Educational Research
Description
In this chapter, we present an account of selected research and development programs in the literacy arena conducted over the last decade under the direction of R. C. Calfee in collaboration with his coauthors. Three specific projects provide context and empirical findings for approaching the issue of translation of research into practice. Following are brief sketches of each project, laying out the framework and research strategy along with goals for practice. All three projects explore professional development strategies designed to promote fundamental change in teachers' knowledge, beliefs, and practices consistent with current sociocognitive learning theories. A concomitant concept has emerged during the work: the influence of organizational and contextual factors in generalizing the initiation and sustainability of the core concept. Following brief sketches of the three projects, we explore three themes emerging from our experiences in translating research into practice and then address the four questions posed by the editors.
Publisher
Lawrence Erlbaum Associates
Keywords
Educational Programs, Experimentation, Learning Theory, Literacy, Professional Development, Teachers
Disciplines
Elementary Education and Teaching | Junior High, Intermediate, Middle School Education and Teaching | Teacher Education and Professional Development
Recommended Citation
Calfee, R. C., Miller, R. G., Norman, K. A., Wilson, K. M., & Trainin, G. (2006). Learning to do educational research. In R. J. Sternberg & M. Constas (Eds.), Translating theory and research into educational practice (pp. 77-104). Mahwah, NJ: Lawrence Erlbaum Associates.
Copyright
Lawrence Erlbaum Associates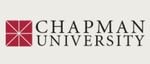 COinS