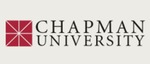 Description
"In this chapter, we present our position on the need for more, not less, bilingual education based not only on our personal experiences and on the evidence that is available in the literature verifying the value of bilingualism and biliteracy. Even with our bumpy experiences as young bilingual children, we are still better for it than if we had been raised without the benefit of two languages. But we also know it is time to do a better job with our youth in the United States as it refers to language development.
In Part I, we argue that bilingual education should be viewed as an educational opportunity for every child in America and as enrichment, rather than a deficit program. In Part II, we show that well-designed and implemented dual-language or bilingual programs lead to higher achievement and better academic outcomes for students, their schools, and ultimately our society."
Keywords
bilingual education, bilingualism, biliteracy, language development
Disciplines
Bilingual, Multilingual, and Multicultural Education
Recommended Citation
Colón-Muñiz, A. & Valenzuela, N. (2012) Bilingual education as an EEO: Educational enrichment opportunity for all. In L.D. Monzo & A. Merz (Eds.), The Hope for Audacity: Public Identity and Equity Action in Education (pp. 63-94). New York: Peter Lang
Copyright
Peter Lang Publishing, Inc.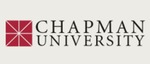 COinS