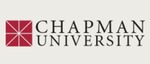 Description
"In the past century our understanding of leadership has changed as the contexts in which leadership occurs evolve. Today, constructs of leadership that do not incorporate emergent concepts such as systems thinking no longer match the realities of the world in which it is exercised and the challenges it seeks to address. The challenges we face as a global community have increased in complexity, size, scope, and consequence. As a result of this contextual evolution, our definition of effective leadership is evolving as well."
Publication Date
7-24-2015
Publisher
Emerald Group Publishing Limited
Keywords
leadership, sustainability, peace, education, development
Disciplines
Educational Leadership | Leadership Studies | Peace and Conflict Studies
Recommended Citation
Satterwhite, R., McIntyre Miller, W., and Sheridan, K. (2015). Leadership for sustainability and peace: Emergent themes for leadership education and development. In M. Sowcik (Ed.) Leadership 2050: Contextualizing Global Leadership Processes for the Future (pp. 59-74). Bingley, United Kingdom: Emerald Group Publishing Limited.
Copyright
Emerald Group Publishing Limited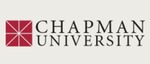 COinS