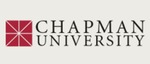 Title
Petitioners as a Reflection of Their Community
Description
"Petitioners of direct democracy play a fundamental role in the democratic process. These individuals are those who circulate petitions and endeavor to change laws through initiatives. Petitioners are motivated by a variety of reasons, and this can lead to differences not only in the laws they propose but also in their success. This chapter will examine the impact that community connections have on the petitioning process by exploring the effects of different typologies of petitioners on how connected they are to their community, attitudes toward fellow citizens, and happiness. To accomplish this task, this chapter will look at the different petitioner typology and the role of community networks in each."
Keywords
petitions, petitioners, direct democracy, motivation, community connections, typologies
Disciplines
American Politics | Civic and Community Engagement | Other Political Science | Politics and Social Change
Recommended Citation
Reilly, S. and McIntyre Miller, W. (2012). Petitioners as a reflection of their community. In S. Reilly and R. Yonk (Eds.) Direct Democracy in the United States: Petitioners as a Reflection of Society (pp. 80-101). New York, NY: Routledge.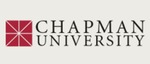 COinS