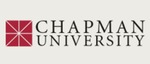 Title
Developing Student Voice through Writing Workshop and Class Meetings
Description
"[W]e wanted to encourage students to build a democratic community. We believed we could develop a classroom in which students could actively participate in shaping classroom conditions, share power with the teacher, and have voice."
Publisher
Stenhouse Publishers
Keywords
democratic classroom, student participation, elementary school, class meetings, writing workshop
Disciplines
Bilingual, Multilingual, and Multicultural Education | Curriculum and Instruction | Curriculum and Social Inquiry | Educational Assessment, Evaluation, and Research | Educational Methods
Recommended Citation
SooHoo, S., & Brown, B. (1994). Developing student voice through writing workshop and class meetings. In S. Steffey & W. Hood (Eds.), If This is Social Studies, Why Isn't It Boring? (pp. 97-105). York, ME: Stenhouse Publishers.
Copyright
Stenhouse Publishers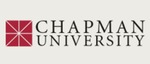 COinS