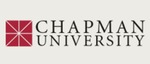 Title
Informant Reports: Conceptual and Research Bases of Interviews with Parents and Teachers
Description
"In this chapter we briefly expore the historical and theoretical premises of interviewing parents and teachers, followed by an overview of interview methods and formats. We then turn to an analysis of the current state of research on behavioral interviews, and suggestions for future directions toward advancing knowledge and use of behavioral interviews."
Keywords
behavioral interviews, parents, teachers, interview methods
Disciplines
Educational Assessment, Evaluation, and Research
Recommended Citation
Beaver, B.R., & Busse, R.T. (2000). Informant reports: Conceptual and research bases of interviews with parents and teachers. In E.S. Shapiro & T.R. Kratochwill (Eds.), Behavioral assessment in schools (2nd ed.) (pp. 257-287). New York: Guilford.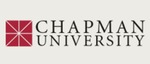 COinS