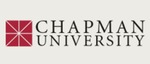 Title
Assessment and Evaluation of Students' Behavior and Intervention Outcomes: The Utility of Rating Scale Methods
Description
"In this chapter, we discuss validity issues commonly related to rating scales, describe several frequently used behavior rating scales, and examine some useful rating scales applications and analytical methods that may advance research and practice. Before discussing the rationale and technical aspects of behavior rating scale assessment, we present six fundamental assumptions that should be kept in mind when using and interpreting behavior rating scales."
Keywords
rating scales, student behavior, intervention
Disciplines
Educational Assessment, Evaluation, and Research
Recommended Citation
Elliott, S.N., & Busse, R.T. (2004). Assessment and evaluation of students' behavior and intervention outcomes: The utility of rating scale methods. In R. Rutherford (Ed.), Handbook of research in emotional and behavioral disorders (pp. 123-142). New York: Guilford.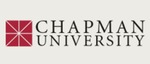 COinS