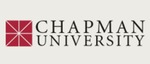 Title
Writing Useful, Accessible, and Legally Defensible Psychoeducational Reports
Description
This important resource offers practical guidance on writing psychoeducational reports that directly respond to referral concerns. The authors provide recommendations and assessment information in a format easily understood by parents, teachers, and other educational and mental health professionals. Filled with numerous practice exercises, sample reports, helpful checklists, and end of chapter questions, this invaluable guide provides an approach to writing reports that will help school psychologists better meet the needs of the individualized education program (IEP) team, teachers, parents, and others working with the child.
Publisher
John Wiley & Sons
Keywords
Collaboration, Psychoeducation, Childhood (birth-12 yrs), Adulthood (18 yrs & older), Mental Health
Disciplines
Child Psychology | Educational Assessment, Evaluation, and Research | School Psychology | Social and Philosophical Foundations of Education
Recommended Citation
Hass, M., & Carriere, J. A. (2013). Writing useful, accessible, and legally defensible psychoeducational reports. Hoboken, NJ: John Wiley & Sons.
Copyright
John Wiley & Sons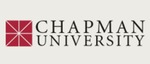 COinS