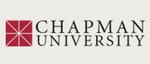 Title
Motivational Challenges Experienced in Highly Complex Learning Environments
Description
"One of the greatest challenges facing education today is to find more effective and efficient ways to support the learning of highly complex knowledge...Our discussion begins with a definition of complexity and a description of current motivation theory. We then go on to describe five different research areas where task complexity may interfere with the motivational processes that support learning. Where possible, we will also describe the evidence for ways to overcome motivational problems."
Publisher
Elsevier Science Ltd.
Keywords
education, motivational challenges, motivation, highly, complex knowledge, complex learning
Disciplines
Education | Educational Assessment, Evaluation, and Research | Educational Psychology
Recommended Citation
Clark, R. E., Howard, K. E. and Early, S. (2006). Motivational challenges experienced in highly complex learning environments. In J. Elen & R. E. Clark (Eds.), Handling complexity in learning environments: Theory and Research. Oxford, G.B.: Elsevier Science Ltd.
Copyright
Elsevier Science Ltd.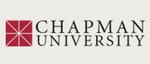 COinS