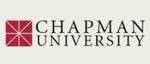 Title
Capitalizing on Difference
Description
"Capitalizing on difference is about building on assets that stem from differences among people. Capitalizing on difference suggests that differences are seen as adding benefits, not as the source of barriers. Difference may mean race, socioeconomic status, religion, sexual orientation, or gender as well as ability, personality, or philosophy. When capitalized on, these differences create a larger perspective -- a more inclusive view. Emotionally intelligent leaders use these differences as an opportunity to help others grow, develop, and ultimately capitalize on them."
Publisher
Jossey-Bass, A Wiley Imprint
Disciplines
Leadership Studies
Recommended Citation
Edberg, T. (2010). Capitalizing on Difference. In M. L. Shankman & S. J. Allen (Eds.), Emotionally intelligent leadership for students: Facilitation and activity guide (pp.137-144). Jossey-Bass.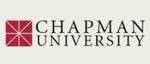 COinS