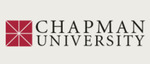 Files
Download
Available for download on Saturday, March 15, 2025
Download Full Text (12.3 MB)
Description
"This chapter analyzes the prevalence of global university rankings within this context of the intensification of global competition in higher education and the associated call for developing world-class universities in Asia. Focusing on the cases of Western Anglophone countries, the literature considers neoliberal ideology and its pro-market practices as important forces driving internationalization of-higher education (e.g., Hazelkorn, 2008). According to this neoliberalization thesis, elite universities are differentiated and assigned to establish and maintain a country's status as a global higher education power, while mass universities are responsible for commercial provision of higher education, thereby enlarging the country's share in the global higher education market (Marginson, 2006). Thus, university rankings are seen as an important information tool helping international students choose their destinations and institutions. In a similar vein, partnerships, scholar exchanges, and other international collaborations hinge upon identifying peer partner institutions abroad. The top-ranked universities mostly choose to partner with other highly ranked institutions. Under these conditions, institutions consider their participation in global university rankings as part of their international marketing campaign targeted at multiple actors, both domestically and internationally (Hazelkorn, 2015).
However, this chapter suggests that, different to the neoliberalization thesis, the global competition within the Asian context is largely grounded on the theories of late development and developmental states, which considers higher education internationalization as a way to sustain and enhance national competitiveness. In other words, the national goal of internationalizing higher education is to catch up and compete with the advanced nations. Thus, Asian countries and their universities endeavor to catch up with the standards of the Western academic model, which is perceived to be more advanced. These national desires have eschewed governmental cuts to higher education spending that have dominated Anglo-Western discourse. Instead, governments in the Asian region have poured funding into their universities, especially those on the elite end of the spectrum, with a keen focus on international league table positioning (Deem et al., 2008)."
Publication Date
3-15-2023
Publisher
Oxford University Press
Disciplines
Higher Education | International and Comparative Education
Recommended Citation
Lo, W. Y. W., & Allen, R. M. (2023). The ranking game. In D. Kapur, L. Kong, F. Lo, & D. M. Malone (Eds.), The Oxford handbook of higher education in the Asia-Pacific region (pp. 210-227). Oxford University Press.
Copyright
Oxford University Press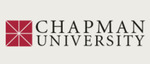 COinS