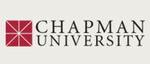 Title
Critical Theory: Rituals, Pedagogies and Resistance
Description
This collection of essays incorporates some of the most important and longstanding foundational texts in education developed by the leading educational neo-Gramscian social theorist Peter McLaren. The volume provides a much necessary framework for understanding more precisely not only the historical and philosophical foundations for McLaren's ideas, but even more importantly, it unpacks a clear understanding of the dynamics of ideological production framing the epistemicidal nature of capitalist schools.
The chapters provide state of the art approaches grounded in both Marxist social theory and 'post-critical' sensibilities. They show the unique opportunities provided by critical theoretical approaches towards revolutionary pedagogies which are crucial to address the current challenges one is facing locally, nationally, and internationally.
Publication Date
3-28-2022
City
Leiden, The Netherlands
Disciplines
Curriculum and Instruction | Curriculum and Social Inquiry
Recommended Citation
McLaren, P. (2022). Critical Theory: Rituals, Pedagogies and Resistance. Brill.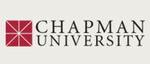 COinS