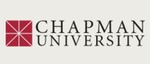 Description
"Here we seek to illuminate some important nuances and articulations surrounding the challenges that face us as dissident intellectuals at this particular historical conjuncture and to explore ways in which the public· intellectual can be reconceptualized and revitalized in revolutionary terms. This fits well with our goal for this essay-which intends to serve as a countervailing riposte to the role of the free-market intellectual and to insist on a materialist and indigenist recentering of the role of the intellectual in today's social order."
Publication Date
10-21-2019
Publisher
Oxford University Press
Disciplines
Curriculum and Social Inquiry
Recommended Citation
McLaren, P., & Monzó, L. D. (2019). Growing the revolutionary intellectual, creating the counterpublic sphere. In P. Leavy (Ed.), The Oxford Handbook of Methods for Public Scholarship (pp. 669-700). Oxford University Press.
Copyright
Oxford University Press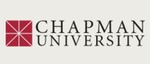 Included in
COinS