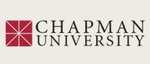 Description
"My focus in this chapter is on the origin of the back ward rather than its demise. Where did the "back wards" that [Burton] Blatt and [Senator Robert] Kennedy witnessed come from in the first place? What 3 exactly were those "antecedents of the problems observed" that Blatt cited? This chapter reviews that history and argues that, in fact, there is a specific narrative to the evolution of the institutional "back ward" as an identifiable place where people with the most significant intellectual disabilities were to be incarcerated and largely forgotten."
Publisher
Palgrave Macmillan
Keywords
disabled, disability services, Human services, Culture, Photography
Disciplines
Disability and Equity in Education | Inequality and Stratification | Other Sociology | Social History | United States History
Recommended Citation
Ferguson, P. M. (2014). Creating the back ward: The triumph of custodialism and the uses of therapeutic failure in 19th century idiot asylums. In Ben-Moshe, L., Carey, A., & Chapman, C. (Eds.), Disability incarcerated: Imprisonment and disability in the United States and Canada (pp. 45-62). New York: Palgrave Macmillan.
Copyright
Palgrave Macmillan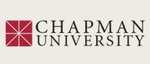 COinS