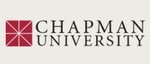 Title
Reconciling Critical Pedagogy: Revolution, the Struggle for a New Future
Description
"Because critical pedagogy is so antithetical to long standing and commonsense versions of the classic virtues of objectivity and neutrality, it has become a battleground where hearts and minds are arrayed apart from each other and are fighting for the soul of the planet."
Publisher
Information Age Publishing
Keywords
critical pedagogy, politics, American politics
Disciplines
American Politics | Educational Leadership | Educational Methods | Social and Philosophical Foundations of Education
Recommended Citation
McLaren, P. (2017). Reconciling critical pedagogy: Revolution, the struggle for a new future. In A. Rodriguez & K. R. Magill (Eds.), Imagining education: Beyond the logic of global neoliberal capitalism (pp. XI-XX). Charlotte, NC: Information Age Publishing.
Copyright
Information Age Publishing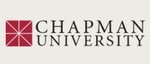 COinS