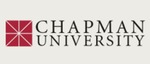 Title
Women of Color as Revolutionary Force: Structural Violence in the Neoliberal Age
Description
This chapter addresses the property relation in capitalism and its impact on economically impoverished women of color. It highlights some of the specific ways in which race and gender work together to sustain capitalist relations of production. The chapter questions the common sense notion that private ownership is "natural" and that "needs" can be determined, differentiated, and "outlawed" by social class. It points us toward achieving a new humanity in which all living things have an equal right to exist with dignity and in which rather than amassing "things" we become a people that seek to develop fully what it means to be human--beyond necessity.
Publisher
Information Age Publishing
Disciplines
Economic Theory | Family, Life Course, and Society | Gender and Sexuality | Inequality and Stratification | Other Economics | Other Feminist, Gender, and Sexuality Studies | Other Sociology | Politics and Social Change | Public Economics | Race and Ethnicity | Social and Philosophical Foundations of Education | Women's Studies
Recommended Citation
Monzó, L. D.. (2017). Women of color as revolutionary force: Structural violence in the neoliberal age. In A. Rodriguez & K. R. Magill (Eds.), Imagining education: Beyond the logic of global neoliberal capitalism (pp. 73-86). Charlotte, NC: Information Age Publishing.
Copyright
Information Age Publishing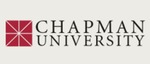 COinS