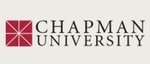 Title
Postsecondary Education for Students with Disabilities
Description
This book provides strategies and ideas for improving the lives of people with disabilities, exploring new ways of enabling a successful transition to an integrated adult working life by providing effective instruction and support. This chapter in particular examines the options for postsecondary education, how students with disabilities can adequately prepare themselves, and barriers and assistance they may come across.
Disciplines
Disability and Equity in Education | Higher Education | Special Education and Teaching
Recommended Citation
Hunter, D., Reid, D., & Nishimura, T. (2013). Postsecondary education for students with disabilities. In K. Storey & D. Hunter (Eds.), The road ahead: Transition to adult life for persons with disabilities, 3rd ed. (pp. 177-198 ). Amsterdam, Netherlands: IOS Press.
Copyright
The authors and IOS Press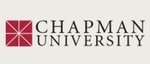 COinS