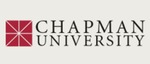 Title
At the Partnership Table: Bridging Academia and Community through Horizontal Dialoguing
Description
"Although this story is penned by an academic, it was authored by both a community member and a university professor. This essay captures our conversations and reflections, cumulative over a five-year period about the relationship that anchored our community/university partnership. This partnership was housed specifically within Chapman University's Paulo Freire Democratic Project (PFDP) in the College of Educational Studies, which alongside the Paulo Freire Critical Pedagogy Archives, located in the Leatherby Libraries, recognizes and promotes the scholarship of philosopher Paulo Freire and critical pedagogy. PFDP's mission is the development of progressive/critical and ethical/democratic practices within both formal and informal educational settings... Our goal, then, as academics is to engage both theoretically and dialogically with the public, binding our privilege to think with embodied action."
City
Leiden, The Netherlands
Disciplines
Curriculum and Social Inquiry | Educational Administration and Supervision | Educational Assessment, Evaluation, and Research | Educational Leadership | Educational Methods | Online and Distance Education | Social and Philosophical Foundations of Education
Recommended Citation
SooHoo, S., & Huerta, P. (2017). At the partnership table: Bridging academia and community through horizontal dialoguing. In V. Carty & R. Luévano (Eds.), Mobilizing Public Sociology: Scholars, Activists, and Latin@ Migrants Converse on Common Ground (pp. 154-164). Leiden, The Netherlands: Brill.
Copyright
Koninglijke Brill NV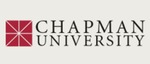 COinS